Reviews for Absolute Chiropractic + Wellness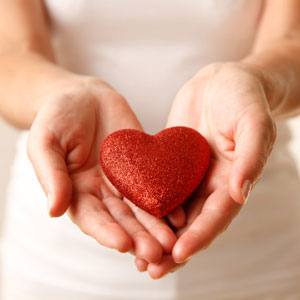 With family wellness as our main goal, we take pride in helping your family get better. We believe that healthy children make healthy adults and healthy adults make healthy communities. We want to help you achieve your wellness goals at Absolute Chiropractic + Wellness. Our team of Doctors love helping kids and their families stay happy and healthy in the Kenosha community. Here are what some of our amazing patients are saying!
---
Great Days at School
His daily reports at school went from recurrent struggle days to great days! Since starting at ACW, he has been more focused, and using more words to communicate his feelings. Overall, his mood has been better, and he is able to calm himself down when he gets upset. And it's wonderful that the teachers are noticing it too! He looks forward to his adjustments and flies off the table afterwards to get his stamp. It's amazing how quickly he progressed.
– Rhyen B. (Carter's Mom)
Help For My Daughter
I first found ACW by coming to one of your ADHD/Sensory workshops. I knew this was the missing piece to help my daughter with her focus, anxiety and sleep issues. Traditional routes had her on medications to help with her symptoms, and we wanted to see if something more natural would work. We noticed quickly how much calmer she was after her adjustments, and I knew it was time to get myself started as I dealt with chronic headaches and sleep issues. My husband and son got going as well and since, the family has not looked back! We have noticed as a whole, we are sleeping better, have fewer colds and stronger immune systems, and we all handle stress much easier now! As a busy family that is always on the go, we look forward to our weekly adjustments to keep up with our daily stress. We look forward to seeing your fun and smiling faces in the office each week!
– Lesley A.
Help For Migraines
"I struggled with terrible sinus pressure and constant headaches/ migraines- sometimes lasting 12 hours. I wanted to find something to prevent needing to take medication all day.
After starting chiropractic care, I immediately started feeling relief from my headaches and sinus pressure. After a couple of months, my sinus pressure was TOTALLY gone, and I was getting headaches much less frequently.
Because I had so much success, I decided to start bringing my kids in too. My son had constant ear infections, and after getting regular adjustments for a while, his ear infections were gone! We even avoided getting tubes, thankfully. My daughter had severe sinus infections and constant stomach problems, which also saw dramatic improvement with regular adjustments.
I am so happy I decided to go down a more natural path. I wish I would have known sooner! It's the best benefits for the lowest risk.
– Julie F.
Help for My Whole Family
I started coming to ACW about 3 years ago because I was to the point of not being able to move. It wasn't caused by strenuous activity, as I was working in an office at the time, and it came out of nowhere. After meeting with Dr. Amy, I was X-rayed and it was off to the races with adjustments to get me back to normal.
After about a year in, my wife and I had our first child and he was having a rough time sleeping, and also had a cold and an ear infection. With the recommendation from Dr. Amy, we brought him in for his first adjustment. After that first adjustment, we could tell the difference as he began sleeping through the night and he has NOT HAD AN EAR INFECTION SINCE. Now he is almost 3 years old and he asks if he is going to Dr. Amy every time we drive by. When we all go at the same time, he is always the first on the table.
This past summer we had our second child and he REALLY has a sleeping issue. He was born via C-Section and was very stiff and still gets stiff on his right side, mainly in his neck. But with the proper regular adjustments, he immediately begins SLEEPING THROUGH THE NIGHT and once he starts having issues, off to the chiropractor we go. With the success that myself and the boys have had with regular adjustments, my wife has also begun treatment to try and keep the whole family on track and healthy."
– Matt M.
A True Partner to Becoming my Best Self!
I have recently started my wellness journey with Absolute Chiropractic and have been impressed by each team member I have interacted with and the personal care and attention I have received! The office is clean, bright and comfortable and they are very accommodating. The doctors and team provide plenty of education and the "why" behind recommendations for treatment and truly seem like they are here to partner with you towards being the best YOU that you can be! Looking forward to healing and wholeness, working with this team of care givers!
– Kendra
Ear Infections Reduced!
My two girls were experiencing continuous ear infections, starting when they were around the age of 6 months old. After receiving chiropractic care the number of ear infections reduced significantly. We are so happy we started chiropractic care instead of having ear tubes!
– Cathy
Love Chiropractic Care
I have always been a firm believer in chiropractic care as a preventative measure to help your body stay healthy. I usually have upper back discomfort due to my job, but once I got pregnant I started having lower back and pelvis discomfort as well. Chiropractic care has been a lifesaver to help keep my back in alignment pre, during, and now post pregnancy as well. These days I find myself more hunched over with breast/bottle feeding and having to carry a little human with me everywhere I go. I always look forward to my adjustments because I know that they will help alleviate the discomfort and help keep me healthy.
– Lindsey
Gaining Strength
My seven year old daughter Madie has spina bifida, causing her to have low muscle tone in her legs and core, as well as scoliosis which affects her posture and overall comfort. Receiving regular chiropractic care and rehab on the Power Plate has greatly helped Madie. She's gained an immense amount of strength in her legs and core and her scoliosis has remained stable!
– Jackie
Helped with foot/ankle issues!
My 5 year old daughter Kiley always complained of foot and ankle pain. We've been by other professionals and told they were just growing pains, and that she would need orthotics. We were told that she has flat feet but never really given any suggestions to make the pain go away, until we met with Dr. Amy!!! Since seeing Dr. Amy last year, Kiley no longer complains of foot and ankle pain she only complains that she's gone too long without an adjustment!
– Amanda
Five Star Office!
"I just started going here and am already very impressed! Dr. Amy is very professional with such a caring bedside manner. She explains her plan of care in great detail and during procedures, she also takes the time to explain things as she goes. The facility is very comfortable and the staff is also very polite and helpful. Best Chiro in Kenosha if you ask me!"
– Brenda
---
Absolute Chiropractic + Wellness Reviews | (262) 925-2890